Welcome! We're so happy you're here! As a Rare Device Gift Club member, or Present Pal, you'll earn points with every in-store purchase you make.
Use your points to redeem for store gifts. Earn 600 points and become a VIPP (Very Important Present Pal), unlocking even more gifts!
Get More Gifts the More You Shop!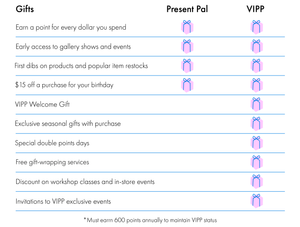 What to Redeem Your Points On